After lagging industry growth rates for several quarters, Infosys is looking at an ambitious task ahead - match sector growth leader Cognizant's pace in September and December quarters. To meet the top end of its 8-10 per cent revenue growth forecast for fiscal 2013, Infosys will have to clock a sequential growth rate of about 5 per cent in the two quarters - same as what Cognizant requires to meet its guidance of 20 per cent, analysts estimate.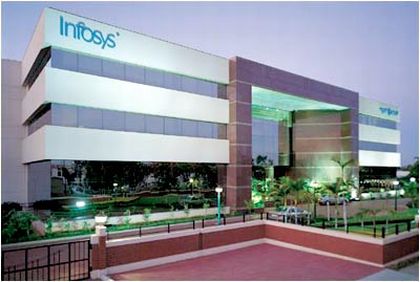 Another slippage may further erode Street's already shaken faith in the Bangalore-based firm's guidance, coming as it does after its clean miss in the just concluded fiscal, when it lowered the guidance twice during the course of the year. For the June ending quarter, Infosys has given a tepid 0-1 per cent growth guidance while Cognizant is projected to grow at nearly four times faster at 4.7 per cent highlighting the wide gap that Infosys needs to bridge.
Odds are stacked against Infosys as typically the December quarter is considered a slow quarter for IT firms because of the holiday season in the US and European economies that contribute at least 80 per cent of their revenues.
"Growth in the top-half of the guided band itself will be a positive," said Ashish Chopra of Motilal Oswal Securities. After going through a top-level management re-organisation and organisation restructuring, Infosys has been witnessing slower growth rates over the past 4-5 quarters.
Some analysts also argue that the converging growth rates may validate the theory that sector wide issues are now coming into focus and gaining significance over company specific issues. "Growth rates for Infosys and Cognizant (are) likely to converge," wrote Bhuvnesh Singh and Vaibhav Dhasmana of Barclays Securities. "This supports the fact that headwinds faced by the companies are alike and that Cognizant's increased scale should cause growth rates to be quite similar."
In the just concluded fiscal, Infosys grew 15.8 per cent missing its guidance of 16-18 per cent, which itself was lowered from the 18-20 per cent given at the beginning of the fiscal, shaking Street's trust in Infosys guidance that not so long ago used to be taken for granted as a barometer of sector performance. However, following the re-rating that Infosys stock saw post the earnings miss, brokerages are beginning to issue buy recommendation on the stock as expectations from the company are much lower than other tier-I IT firms.
Infosys shares trade at a 14.6 times its fiscal 2013 earnings, a significant discount to Tata Consultancy Services, India's largest software services firm, which commands an earnings multiple of 18.6X. Nasdaq-listed Cognizant trades at an earnings multiple of 17.8X. Infosys shares gained 0.7 per cent on the BSE to close at Rs. 2,387 on Monday, when the broader market gained 1.23 per cent to close at 16,416 points.