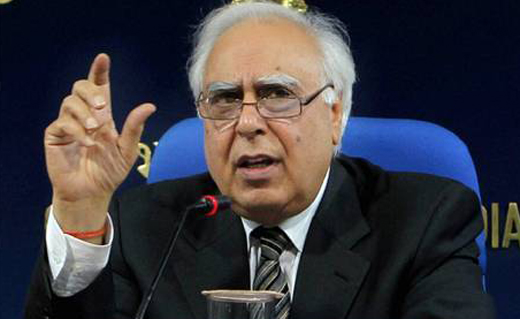 The national free roaming service slated to get implemented from March this year has reportedly been postponed till October this year.
Kapil Sibal, Minister of Communications and Information Technology, has recently announced that the implementation of the Free National Roaming for operator services across the country will come into action by the October.

This will be the second time that the Government has postponed the time of implementation of this service ever since it had mentioned it in the National Telecom Policy 2012.
Ever since the release of the National Telecom Policy last year, Indian operators have been opposing the move of freeing roaming charges as they have their own concerns about revenues from the service. The industry still has not been able to garner fruits from 3G services and generates a major chunk of revenues from voice service.
Roaming charges include 9 percent of the revenues thus generated by the operators and abolishing it would lead them to lose a big portion of the revenues.
Essentially, it has reportedly been due to the industry's dependence on revenues generated from voice that the Government has given the operators some more time and pushed to abolish the roaming charges till October.
Moreover, COAI has also been reported to be against the move and has said that this move will hit the telcos in big way, and will be discriminatory as well as destructive for the operators.

Also, if forced in to action, this free roaming policy would also lead to an increase in tariffs by the operators, as they will fill the revenue gap created by free roaming by inflaming the tariffs of other services.