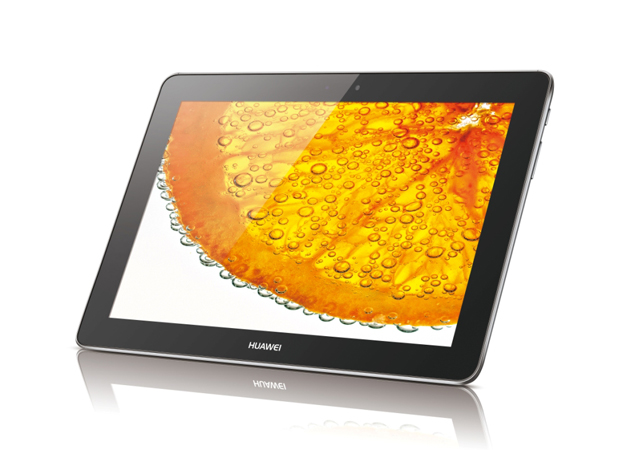 Huawei has added two new tablets in its Mediapad family, the 7-inch MediaPad 7 Lite and the 10-inch Hawei MediaPad 10 FHD tablet.
Huawei MediaPad 7 Lite is powered by Cortex A8 1.2GHz processor with 1GB of RAM. It packs in a 7-inch IPS multi-touchdisplay with 1024x600p resolution. There is a 3.2 megapixel rear camera, and 0.3 megapixel front camera.
MediaPad7 Lite has 4GB of internal storage, which can be expanded by 32 GB. This tablet has a 4100 mAh battery and runs on Android Ice Cream Sandwich.
Huawei MediaPad 7 Lite comes in a metal unibody shell and weighs 370 grams. According to the company, the 7-inch tablet is targeted at the youth and young urban professionals.
We had reported a week back about this tablet being available through online websites for Rs. 13,700 and now it will be available through modern trade stores like Croma, Reliance for the same price all across India.
"Good things come in small packages. The MediaPad 7 Lite is our answer to consumers' and our channel partners' demands for a good-looking, portable high-performance tablet at a price that makes sense for them.
The MediaPad 7 Lite is consumers' perfect entertainment and communications companion," said P. Sanjeev, Director, Sales, Huawei Device India.
The Huawei MediaPad 10 FHD quad-core tablet has a 10.1-inch 1920 x 1200 IPS display screen with 16:10 ratio. It is powered by a K3v2 Cortex-A9 1.4GHz quad-core processor and a 16-core GPU. This 10-inch tablet also supports LTE in addition to Wi-Fi and 3G.
There is a 6600mAh battery, which according to Huawei provides about 10 hours of continuous usage. Huawei MediaPad 10 FHD comes with 8-megapixel autofocus rear-facing camera and a 1.3-megapixel front camera.
This tablet has an aluminium-alloy body and is 8.8mm thin. Huawei has not announced the price for this tablet but has indicated that it is expected to be available in India starting December.
"Most consumers use tablets for entertainment purposes such as gaming, viewing multimedia content, browsing the internet and reading e-books," said Victor Shanxin, President, Huawei Device India.
"We have created the MediaPad 10 FHD to be extraordinary - to excel in all of the entertainment capabilities including speed, power, web-browsing, high definition display and audio, and packaging it all in a compact and sleek body."